=====================================================================================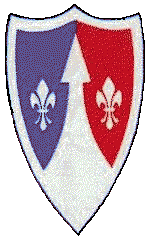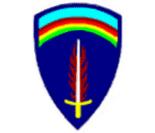 COM-Z PATCH USAREUR PATCH
__________________________________________________________________________________________
Author Searches for Chinon Depot Commanders
An American Author is writing a book about the American presence in France during 1950s and 1960s and is asking for your help in identifying Chinon Engineer Depot Commanders. Below is an incomplete list of Engineer Depot Commanders during this time period. If you know anything about these Commanders, please comment on the Guest Book Page on this website. The information we are seeking is rank, first name, middle initial, year(s) served, and any other factual information you would like to share with the author.
Commanding Officer
1st Lt. John L. Duggan
Col. David L. Jarrett
Lt. Col. Odell D. Williams
Col. Frederik B. Hall, Jr.
A. Inge
Col. Robert J. Kasper
J. Allen
Col. Philip J. Galanti
D. Miller
Col. Joseph I. Gurfein
R. Wilson
Col. James H. Clark
Lt. Col. Jerry A. Irvin
Period of Service
1951
1952-1953
1953
1953-1956
1956
1956-1957
1957-1958
1958-1960
1960-1961
1961-1963
1963-1964
1964-1966
1966-1967